ABOUT US
About The Company
Since 1989, Eco Systems has operated with the philosophy of "Providing Green Solutions", as our tag line stated. Our company has grown a bit since then, but our commitment to providing the most responsible, intelligent and courteous pest management services in the business has only grown stronger. We are expert in all fields of pest management in virtually any environment, residential or commercial. Quality service, customer satisfaction and technology will always be our cornerstones.
About The Owners
William J. Douglas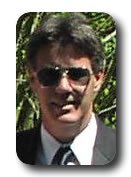 Mr. Douglas is a lifelong resident of the South Shore, born and raised in Quincy, Mass. A Navy veteran, he has studied at the Naval Electronics Academy, Northeastern University and UMass Boston, achieving a Bachelor of Science Degree in Computer Engineering. He has worked in pest management for over two decades, cultivating a knowledge and diversified experience that has made him a resource in the field. His vision of providing "environmentally sound alternatives" became the mission of Eco Systems Pest Control, which he established in 1989.
Bill's knowledge of pest management science, as well understanding the value of quality customer service and sound business practices, has enabled the growth of Eco Systems into a respected firm within the pest management industry. He and his wife Edie live in Hanover, MA, with their 3 children.
Eric J. Polito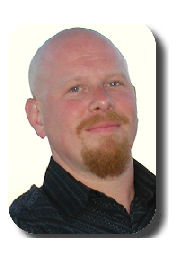 Mr. Polito also grew up on Boston's South Shore, being raised in Sharon and going on to high school at Xaverian in Westwood. Eric attended UMass Amherst, where he met his wife Kristen. He has over 25 years experience in the field of pest management, and is an Associate Certified Entomologist. With licenses and thousands of hours experience in termite control, animal (vertebrate) control and general pests, Eric has developed a depth of experience and knowledge that have had him sought as an expert witness in various legal proceedings.
He established a working relationship with William Douglas in 1996, which ultimately resulted in their partnership in 1998. They have worked together for almost twenty years to establish Eco Systems as a respected and sought after establishment within the New England region, as well as in their own communities. Mr. Polito lives with his wife and 3 children in Franklin MA.