Bed Bug Service Programs
Eco Systems Pest Management is Leading the Industry In The Control of Bed Bugs!
Bed Bugs were once thought to be a fairy tale with the saying "Don't let the Bed Bugs Bite". Today they are a reality that has horrified many people . Eco Systems Pest Management

has been in the forefront of bed bug prevention and control. We were one of the first companies in the US to introduce thermal remediation (heat) treatment to the war on bed bugs. We believe in total eradication of a bed bug problem, through treatment, education, and prevention.
Offering multiple solutions to control your bed bug problems.
We offer a variety of ways to control bed bugs in homes and businesses. Our services are customized to the client needs to provide the best control no matter what the circumstances. Weather it is through chemical control, thermal remediation or education, Eco Systems will eliminate your bed bug problems. Our technicians are trained in the latest bed bug control procedures, which provides you the customer with the assurance that weather you use thermal remediation or chemical control your problem will be eradicated.
Why Eco Systems Pest ?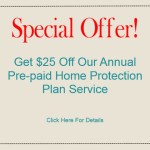 With the large number of property owners and managers that use Eco Systems Pest Management, we had to become experts in this resurgence of bed bugs in the US. Our policy is elimination, not control. We rely on the following strategy that has proven itself time and time again.

⇒   Inspection                          ⇒   Education
⇒   Notification                         ⇒   Preparation
⇒   Treatment                          ⇒   Documentation
⇒   Follow-Up